Fly Gemini V3 M2WE
Edit me
Fly Gemini V3 M2WE install module
Install the M2WE module
Attach the antenna to the M2WE module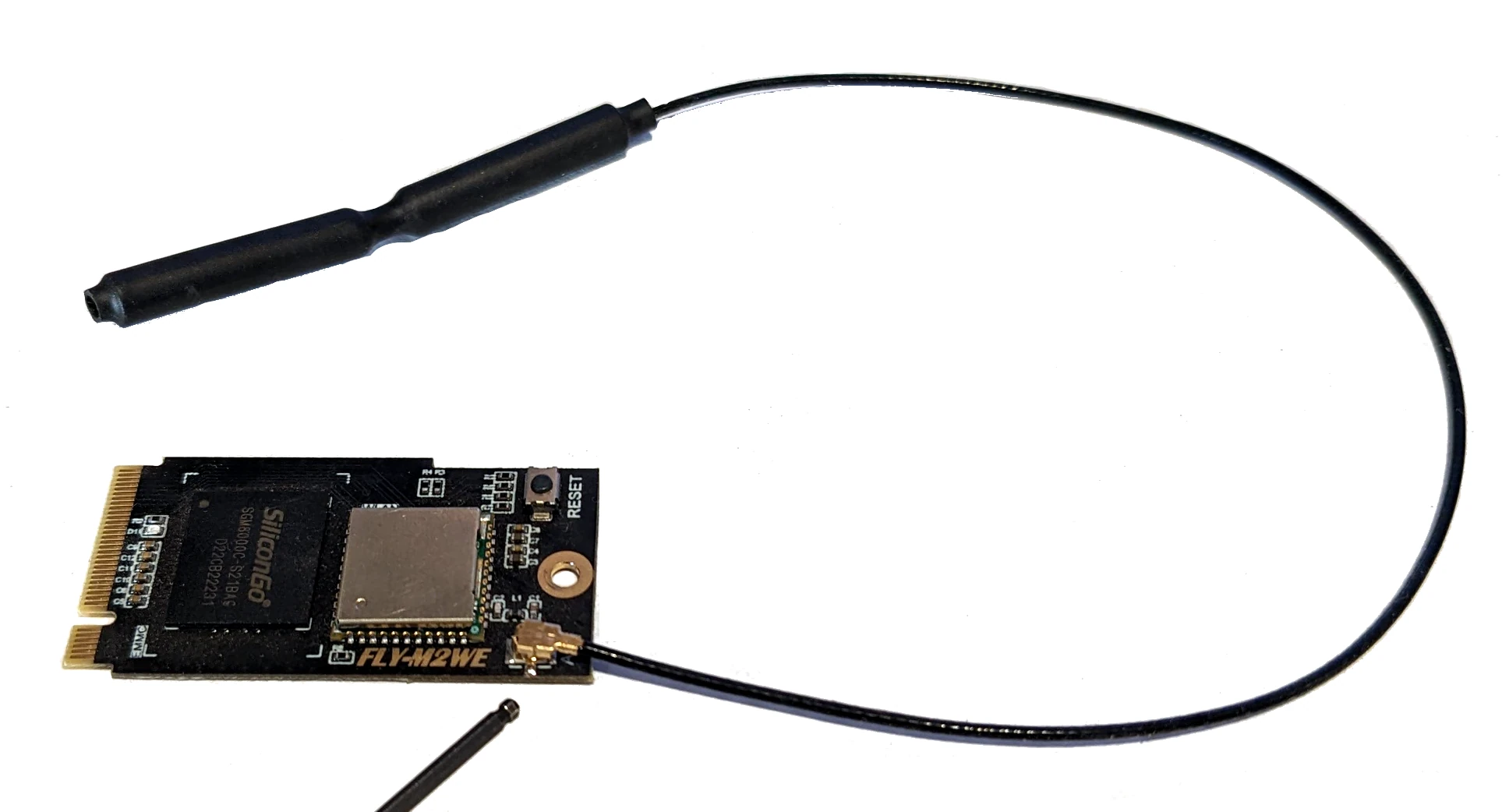 Warning: The M2WE does not support hot plugging. Install the device with the power disconected.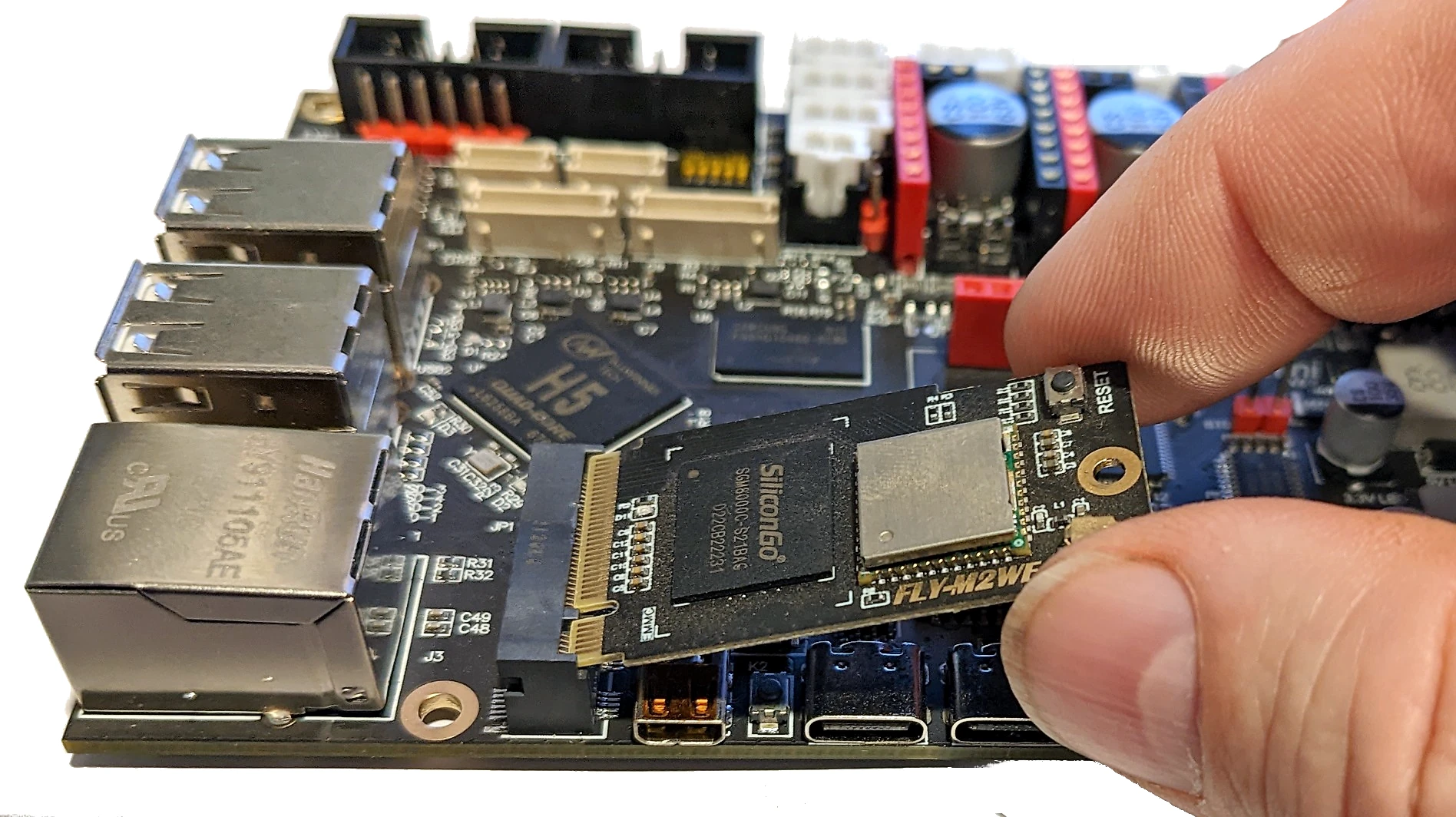 Secure the M2WE with the included screw using a 1.5mm hex key.
Tip: On Gemini V3 it may be necessary to file or cut the retaining screw hole longer to allow the M2WE to fully seat in the socket.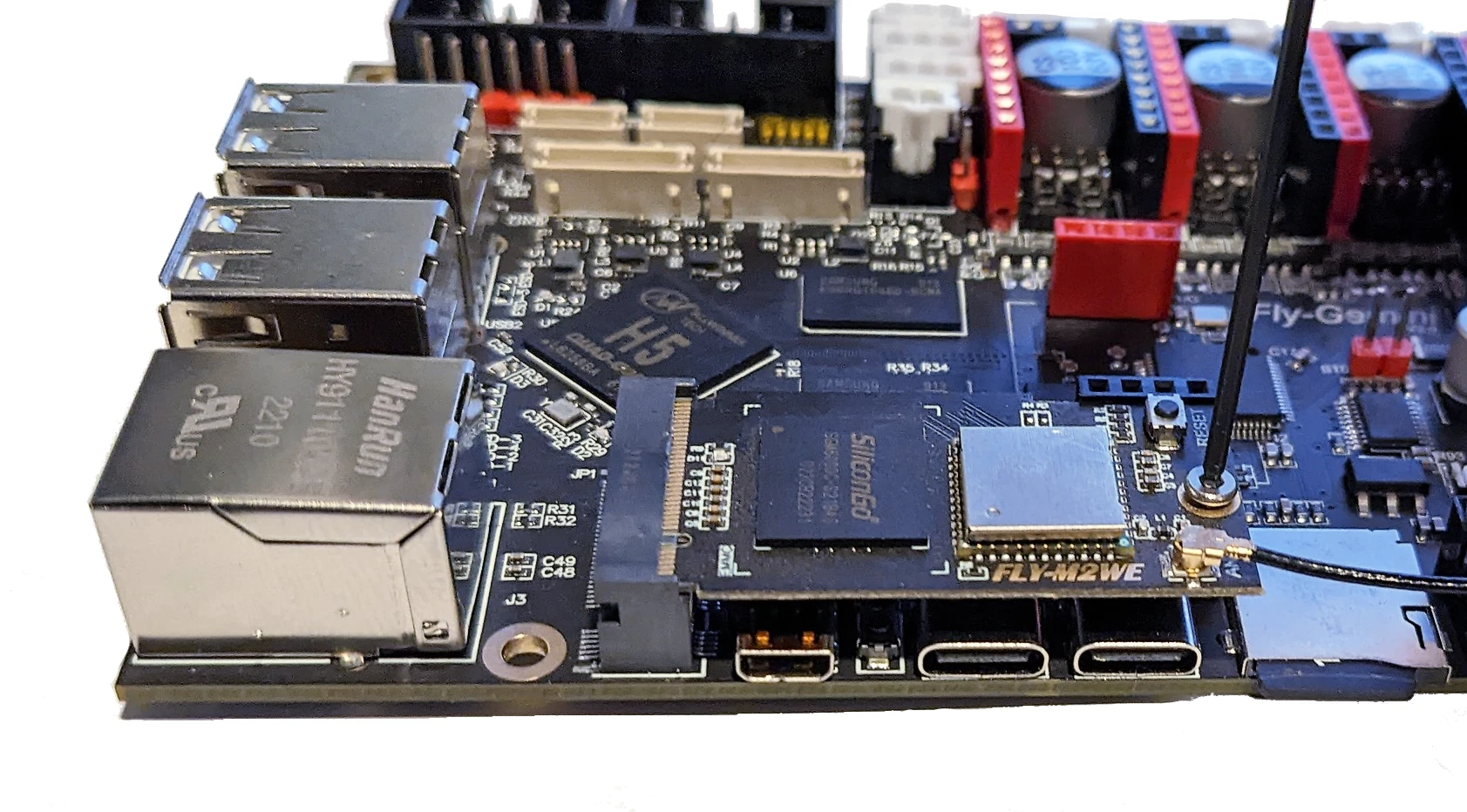 Links