General information regarding the Fly HV-TMC5160 Pro
Edit me
Overview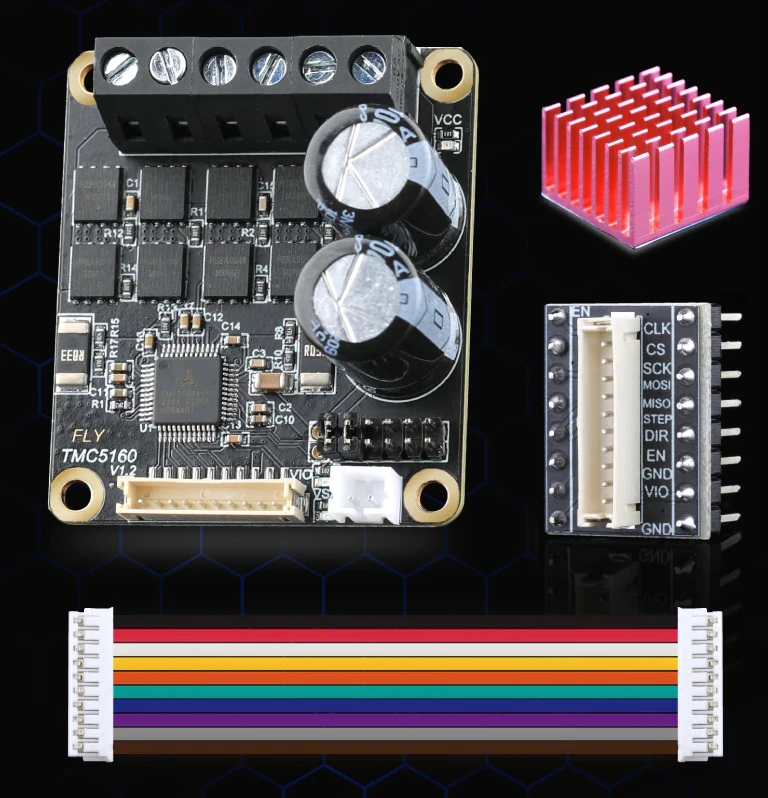 Fly HV-TCM5160 Pro Driver
The HV-TMC5160 Pro V1.2 driver is made according to customer requirements. We have designed a high voltage driver to support 48V voltage, but high voltage represents a greater risk. We do not recommend customers with no technical experience to use 48V voltage. 24V has satisfied most customers.
New features in Version 1.2
Added a separate VSA power supply port, VSA power supply uses 12V power supply by default, add a 470uf capacitor.The matching small module adds a 12V power supply chip to supply 12V to the vsa of the 5160 chip.Of course, a larger voltage means that a larger motor can be used, which is of great help to the moving speed of the 3D printer. Please select the operating voltage with safety as the first criterion.
Product parameters
Product name: FLY HV-TMC5160 PRO V1.2
Features: External high voltage TMC5160 drive
Input voltage: 24-48V
Maximum current: 6
Capacitor: 2*470uf
Supported Firmware:Marlin/RRF/Klipper
Product material: PCB copper 2oz thick, gold plated
Step/direction interface with microstep interpolation microPlyer
The highest resolution is 256 microsteps
StealthChop2 silent work and smooth motion
Resonance suppression for mid-range resonance
SpreadCycle high dynamic motor control chopper
DcStep load related speed control
StallGuard2 high-precision sensorless motor load detection
CoolStep current control, which can achieve up to 75% energy savings
Dimensions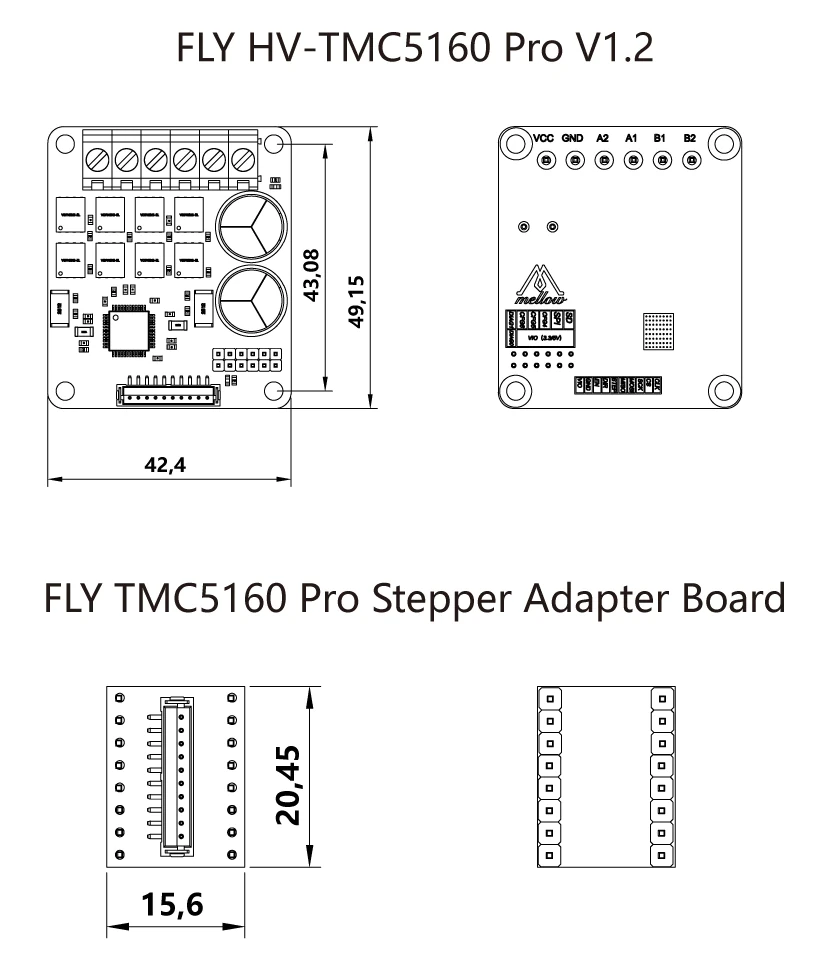 Stepper Wiring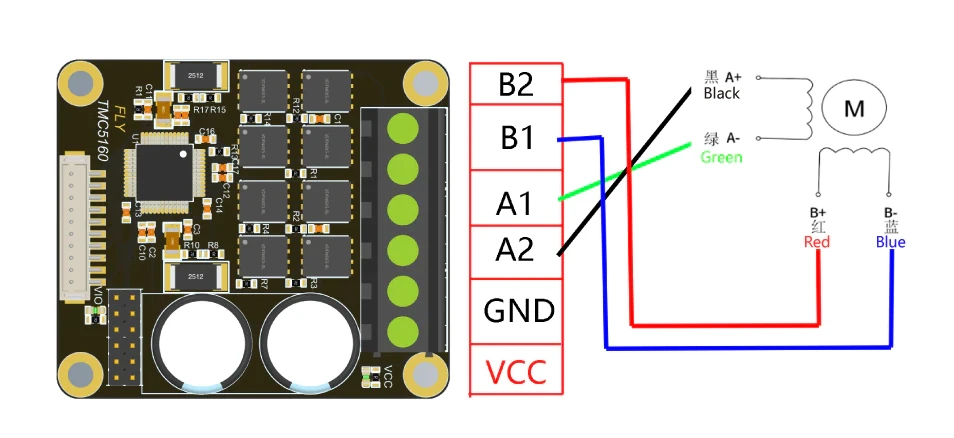 Cooling Fan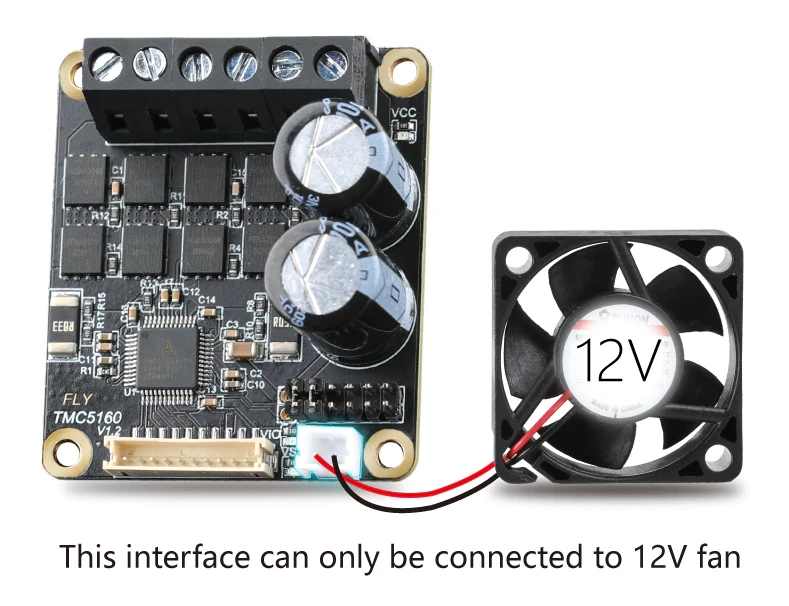 SPI Jumpers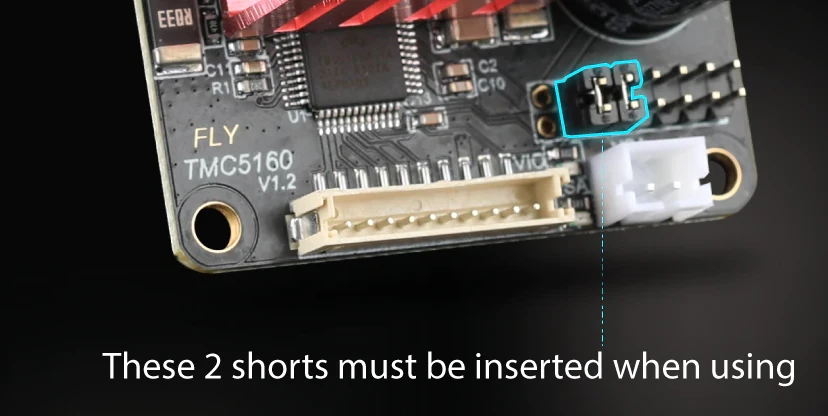 Diag Pin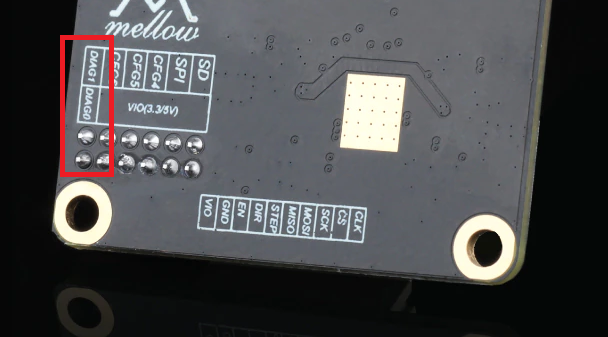 Firmware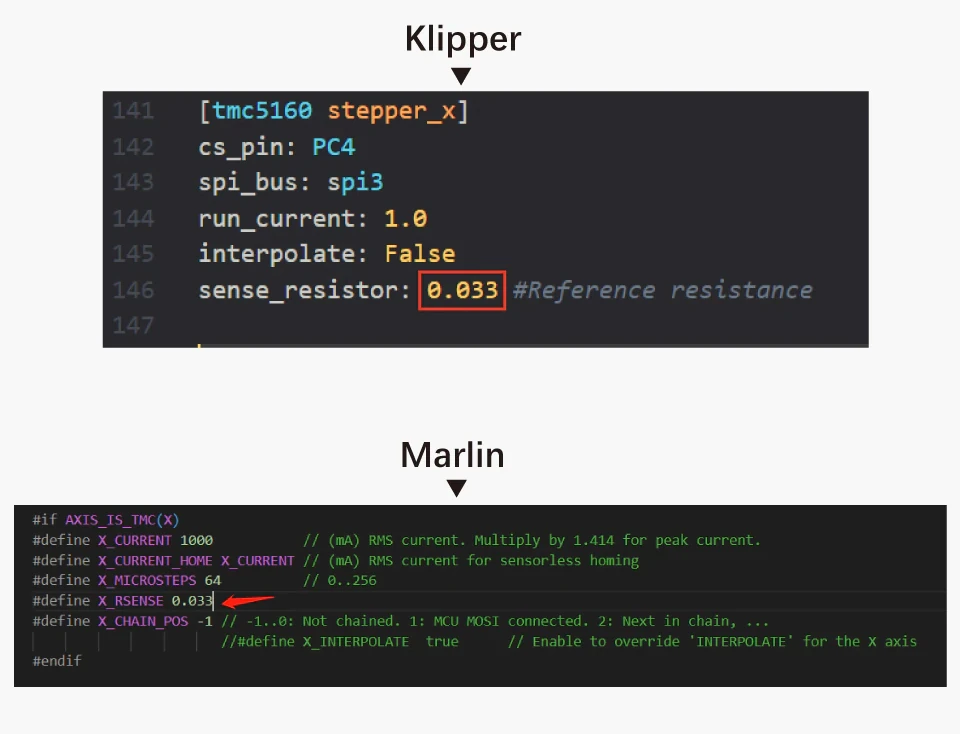 Front and Back View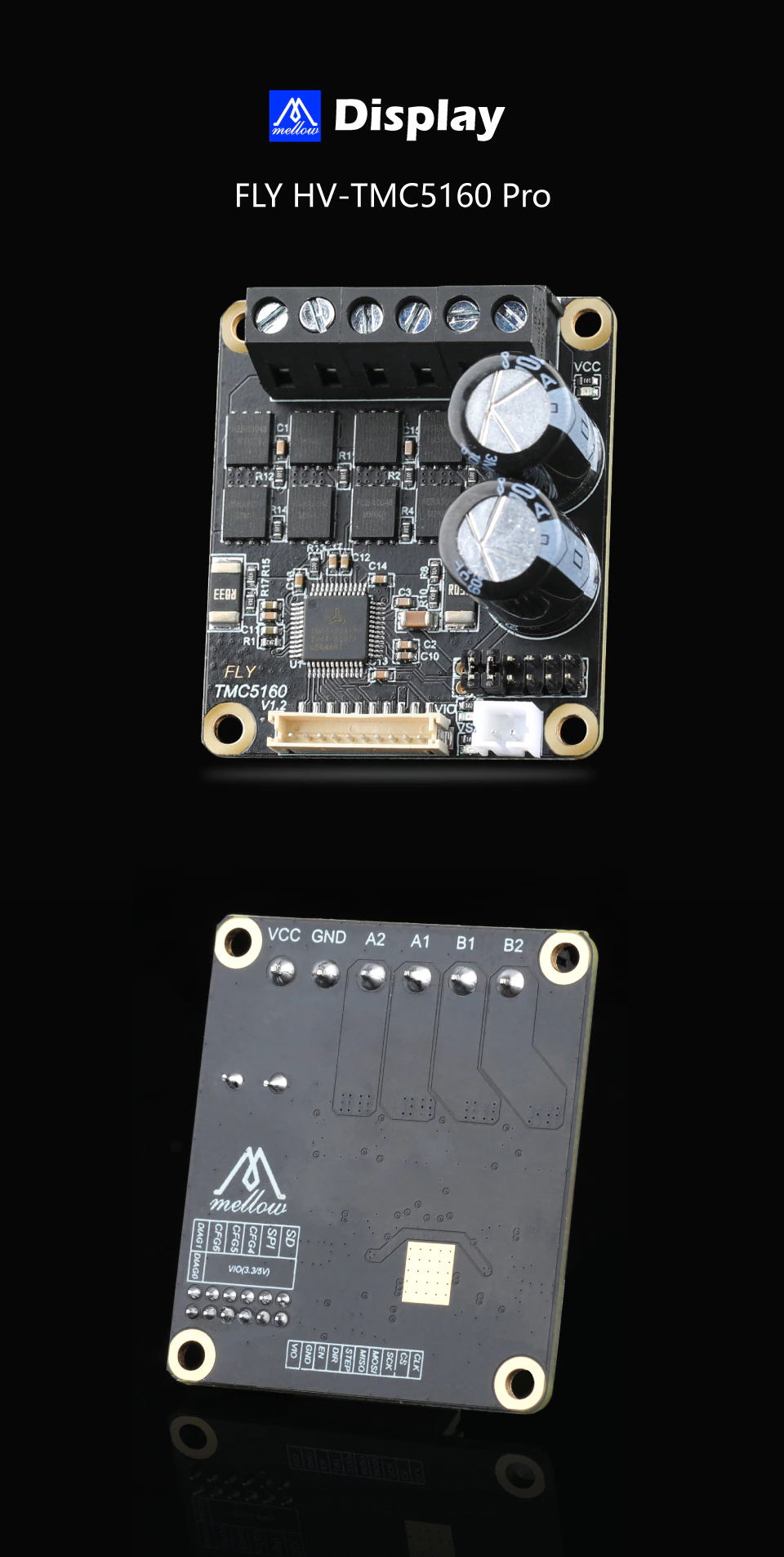 Stepper Adapter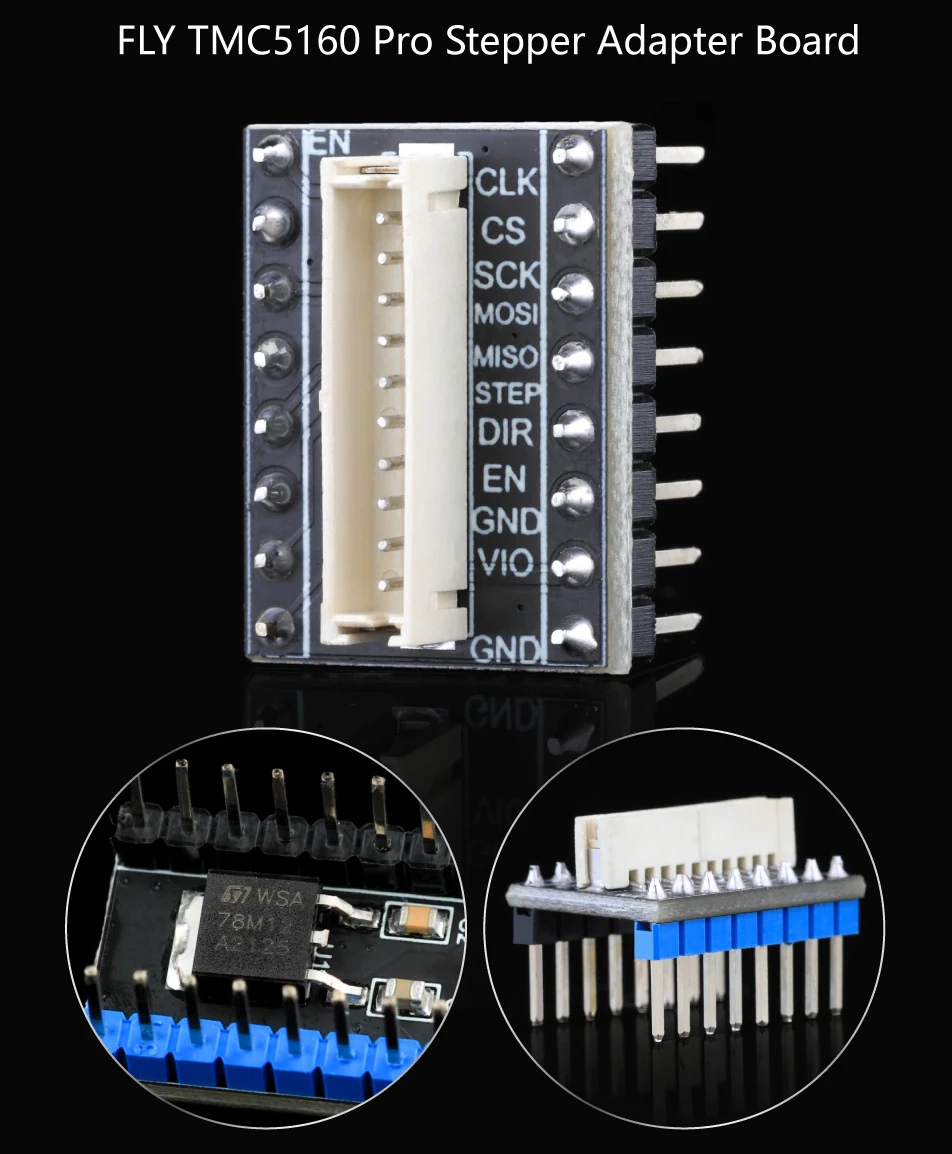 BOM